Dallas Nightlife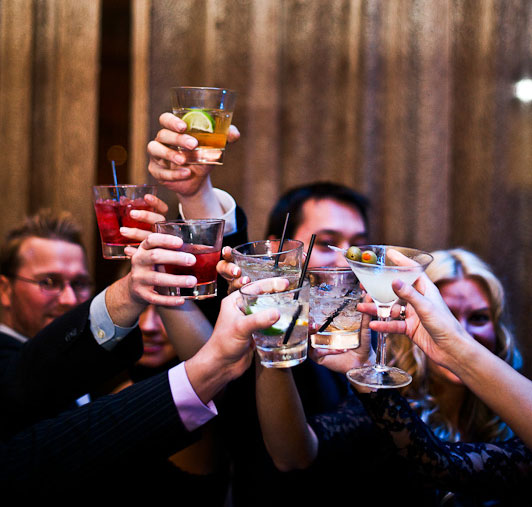 It's not easy being a new person in a new town, especially if you're just visiting and won't have much time to get to know the city you're breezing through. Whether you're in Dallas for a business trip, a destination party, or you're just passing through, the Big D is home to a nightlife that must be experienced prior to departure. If you're traveling to the city for a bachelor / bachelorette party, than you'll get the pleasure of partying the night away in this big city; but if you're here for reasons other than to party, you'll need to seek out your own entertainment as the night falls, no matter what your nightlife entertainment is going to be, you will need a transportation option in style; VIP limo service is a must in such massive city. Luckily for you, Dallas is a party city unlike any other.
There is one thing that just about everyone looking for a party seeks out after the sun sets the best nightclubs in town. In Dallas, not only are your choices plentiful, but no matter where you wind up spending your evening, you're bound to find yourself in the midst of an enthralling and exciting party. Choose between the unconventional look and feel of Glass or Avenue's lounge-like atmosphere and party the night away with some of Dallas' hottest locals and tourists. To make your night all the more diverse, you can party inside multiple clubs without even leaving one. The multi-level Plush lets guests feel like they're shifting between three different nightclubs as each level, including the rooftop terrace, engrosses its patron's in a different assortment of musical tastes and flares. You could always just try experience as much as possible with a night of club hopping, but with such fun locations making up the Dallas nightlife scene, chances are you'll need more than just one night.
Dallas' nightlife, just like any other city, is also graced with some of the finest adult entertainment in the south. Gentlemen's clubs and male revues offer an assortment of adult entertainment for those not willing to deal with the "obnoxious" nightclub crowds or just want to lay their eyes on some o the beauty that Dallas has to offer. Locations like The Lodge and The Men's Club mix the elegant styles of the city's nightclubs with the much sought after nude female form. Partake in a little drinking and kick back as the entertainment is brought to you in the most natural form as humanly possible. LaBare offers a little something for the ladies of the evening, catering to bachelorette parties and girl's night out with a line-up of the south's hottest men.
Dallas is a fairly big city and also happens to be one that is willing to accommodate most crowds and desires. With its large array of nightclub hotspots and strip club venues, Dallas is the perfect location for anyone to get a little taste of what it's like to live at night.
Reservations
Dallas VIP is the first concierge company to offer Las Vegas style treatment in Texas. offering corporate events, bachelor parties and festivals.
DallasLimoServices.com: If you want to ride in style, you definetely need a limo, spending long hours in traffic in a big event is not fun, party non stop while you are cruzing with one of the party bus or SUV limo Dallas Limo Services has to offer.