Women in Costa Rica
One of the main reasons Costa Rica has become such a popular vacation destination is because of its unbelievable abundance of gorgeous women. In coastal cities like Jaco, the flocks of beautiful girls add to the breathtaking scenery. We have all seen attractive women before, but the women here in Costa Rica don't carry themselves with the same standoffishness you would expect from American women. Girls in Costa Rica are generally very friendly and approachable. In fact, you can expect the women to approach you and more often than not, they are looking to spend time with you.
Whether you're planning a bachelor party, a vacation with friends, or a solo getaway, having some good-looking women around always tends to spice things up. Bachelor Party Bay will set you up right in the middle of the action so you can literally hand-pick the women you would like to hang out with.
Latin Girls in Costa Rica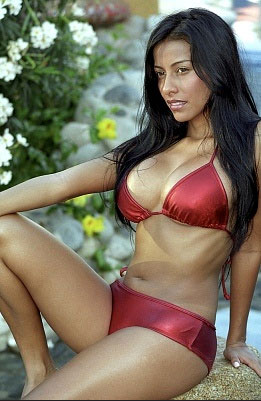 Very few people would argue with the idea that Latin women are overall the most beautiful women on Earth and Costa Rica is overflowing with curvy, naturally tan young women who love to have fun. The women in Costa Rica are what make the country a unique and awesome place to visit. Probably what excites American travelers the most about women in Costa Rica is how vastly different they are from American women. When you're in Costa Rica, you don't have to worry about the same double standards and the complexities of talking to women as you would in America. Girls in Costa Rica are generally just happy to meet American men so you're more like a celebrity than anything.
You will find women representing just about all of the Latin American countries in Costa Rica. Unfortunately, many Latin American countries have a very high poverty rate so you will find a very high percentage of women who are living in Costa Rica looking for better opportunities. Although Costa Rica is not known for being a wealthy nation, it is still one o the more stable and prosperous regions of Latin America. Therefore, it is common to find young women who have traveled from the far regions of South and Central America to have a better shot at success.
The women here understand that the main reason Costa Rica has retained its status as one of Latin America's well-to-do countries is because of travelers like you who come from North America and Europe for vacation. You may not consider yourself wealthy, but compared to what the women in Costa Rica are used to, you might as well be a millionaire. American men in particular seem to do very well with the ladies in Costa Rica because they have money and like to have fun.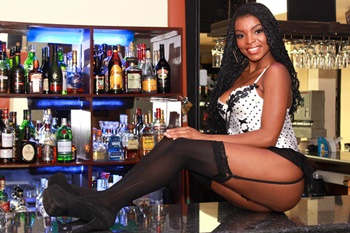 Latin women here in Costa Rica also understand what guys like. You won't have to worry about impressing the women here because they are more concerned with impressing you. For example, they understand guys like to look at women's bodies, which, let's just be honest here, is absolutely true. Its almost always warm and sunny in Costa Rica so bikinis, miniskirts, and low-cut shirts are the norm. From the beach to your hotel lobby, beautiful girls showing off their amazing bodies can be found just about anywhere. What is even better about the girls in Costa Rica is they want nothing more than to bring those beautiful bodies to become a part of your vacation. Not only that, you will often see girls competing for your attention and no matter how good you are with the ladies, that never gets old.
In America, you are probably used to girls who want to be pampered and spoiled by you and even when you do that, they still keep you at an arm's length. In Costa Rica, girls also like to be spoiled, but to them being spoiled is to be taken out for dinner, driven around, or simply invited in to your hotel room to hang out with you and your friends. Most guys, whether they're on vacation or just going out locally, love to surround themselves with good-looking girls. And you won't find a better place to do that than here in Costa Rica .