Costa Rica Bachelor Party Mansions – Jaco Beach
Costa Rica offers the best in nightlife entertainment for bachelor parties. This bachelor party hot spot is also known for their over-the-top party suites. From small and luxurious suites to large and lavish mansions, Costa Rica is the perfect place to go to celebrate the end of your bachelorhood and the start of a new era. Here's a quick look at some of the top Costa Rica bachelor party mansions and what they have to offer.
Luxury Mansions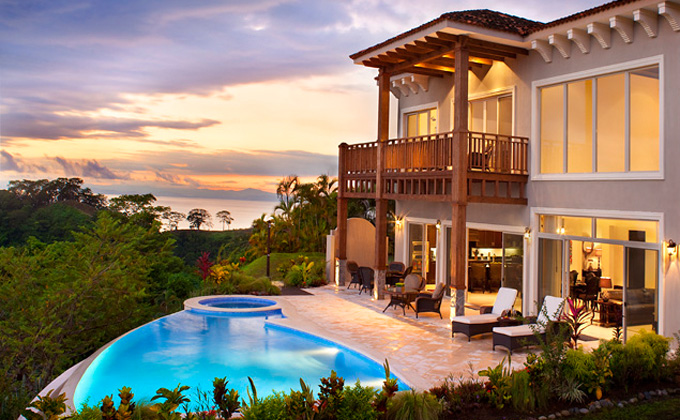 Luxury mansions in Costa Rica are the ultimate place to host a bachelor party. These grand estates have everything you could ever want and more. TVs, game systems, and foosball tables are fantastic for pre-gaming before the real party begins. The homes are also equipped with premium sound systems and free wireless internet. Outdoors, guests will find artistic swimming pools and Jacuzzi tubs where you and your friends can relax.
Costa Rica mansions typically sleep 6 to 25 people, ensuring that no party is too big or too small. There are many options to choose from, such as the Casa De Suenos. When you reserve this mansion for your bachelor party, you'll awake to a golf course in your backyard. Start your day off with a dip in the Jacuzzi, followed by a trip to the gourmet kitchen and full bar. The 8,060 square foot outdoor dining area is the perfect place to eat your meals. Casa De Suenos features seven bedrooms, in addition to another small bedroom near the kitchen. There are also eight and a half bathrooms.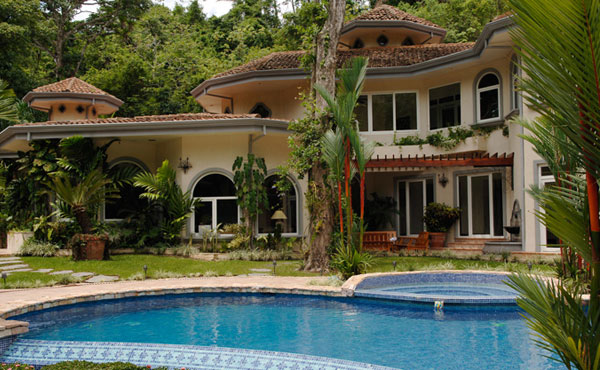 Casa Dome is another amazing Costa Rica mansion to consider. This medium size party zone features a private pool with ocean views. You'll also find a game room with a full size pool table, video games, and slot machine. The six bedroom, 5 and a half bathroom home has two master bedrooms, two kitchens, and separate laundry room. The house is equipped with central AC and cable TV is also available. You'll also want to check out other great Costa Rica mansions, such as the Harmon Estate, Casa Puesta Del Sol, Casa Oasis, Casa Marlin, Forest Villa, Single Story Villa, and others.
Home Rentals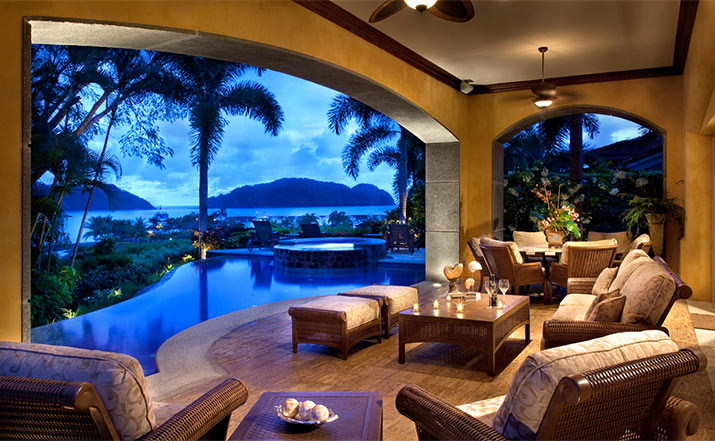 If you want to party like a true rockstar, stay in a Costa Rica VIP Villa. These incredible homes can accommodate nearly any size group and have amazing features for guests to enjoy during their stay. From fully stocked fridges full of beer and liquor to personal maid service, cooks, and concierges, you won't have to lift a finger during your stay. Green Iguana is a spectacular choice. This beach-front home features a swimming pool, kitchen, living room, five bedrooms, and five bathrooms. It's located in the center of the nightlife and party scene, making it the perfect option for bachelor parties.
Villa Encantada is also a great choice. Located in the middle of Costa Rica's party central, this beach-front property has a designer swimming pool, four bedrooms, and four and a half baths. It also has a loaded kitchen with cookware and appliances, as well as cable TV, internet, and air conditioning. Another incredible villa is Vista Mar Condos in Jaco. This is an incredible location for a weekend bachelor party with out-of-this-world oceanic and beach-front views. The rooms are massive and feature balconies to give you a glimpse of the bustling city below. You'll also find a pool, Jacuzzi, flat screen, and two to three bedrooms.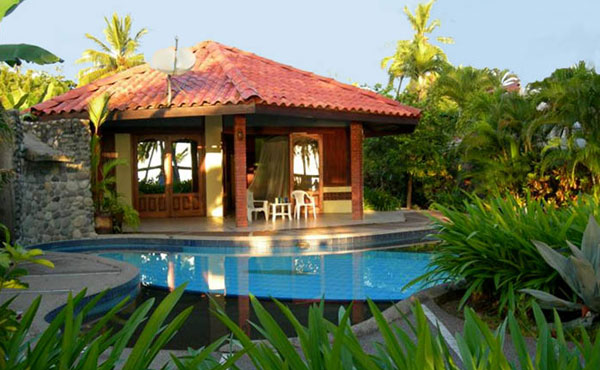 No matter where you choose to have your bachelor party, the homes in Costa Rica can't be beat. With dozens of mansions and villas to choose from, you're sure to find a bachelor party location that will leave you with unforgettable experiences and memories.