San Jose Costa Rica Bachelor Party Packages
With close to 100% of the tourists arriving to Costa Rica coming through San Jose it's automatically one of the hottest spots to party. It definitely has a different ring to it because it's the capital city and it's not a beach town like Jaco. San Jose is at an altitude of 3000 feet and is not the same flow as Jaco Beach. However, one important characteristic that it does possess is that it's got a hopping night life. The true Costa Ricans venture into San Jose and hit the hottest clubs in San Jose. No bachelor party is complete without a night in the metropolitan of San Jose. Bachelor Party Bay can put you up in a classy hotel or a beautiful mansion.
San Jose Bachelor Party Package Deals
San Jose Costa Rica Nightlife Guide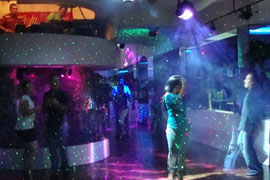 If you're into gambling you can roll into Hotel Del Rey where theres enough slot machines to light you up for a night. Many of our clients think they're sacrificing gambling by coming to Costa Rica and not Vegas. Trust us; you'll get more than you can handle at Hotel Del Rey in San Jose. Lots of people head to Hotel Del Rey because it's got an American feel to it, not to mention always loaded with beautiful ladies. If you're in the mood for poker Del Rey is the place for you. Many of our New Yorker and Bostonian clients will end up spending a few extra nights in San Jose because it's got a metropolitan feel with a Latin edge. The two bars in Del Rey are a blast and it will promise to be a night you'll never forget. Call us at 1-877-322-1600 or contact us
Castro's bar is the hottest discothèque in town and lots of our dancing clients will come here to get their grove on if Jaco is too laid back for their dancing shoes. Castro's bar is my personal favorite. If you're feeling ballsy you can head upstairs to the karaoke room and test your Espanol with Shakira's latest hit. Or if you're feeling frisky you can get your grove on in the dance floor. This place is frequented by most of the most beautiful local girls and a few seasoned tourists. Come early and grab a great dinner then start to hit the dance floor with the locals. Always a popping crowd with some very impressive dancers. Bachelor Party Bay can get you premier VIP access to Castro's bar and have an awesome time bottle after bottle. One of the most popular places bachelor party spots in San Jose.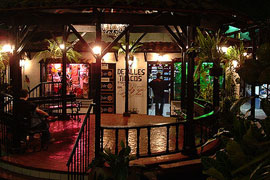 El Pueblo is a little bit more cliché than Castro's Bar but we send lots of clients here because they love the atmosphere and traditional Tropical vibe. Hit the bar at the right time and get your tequila for a dollar a pop. Get VIP treatment through Bachelor Party Bay's connections and you'll get premier bottle service. This bar's music combines Hip Hop, Raggaeton, and Salsa to make an unforgettable audio experience. Known as one of the cheaper spots for tourists and locals alike it makes for a great time to bring your budget- conscious bachelor boys,
Bring your bachelor boys to a sick presidential Suite that Bachelor Party Bay can hook you up with at a 4 or 5 star hotel or land a mansion in San Jose for a few days before venturing to the coast. San Jose is seen as a landing point, but Bachelor Party Bay is transforming it into a party scene that becoming unforgettable for Bachelor Parties. Call us at 1-877-322-1600 or contact us