Costa Rica Birthday Party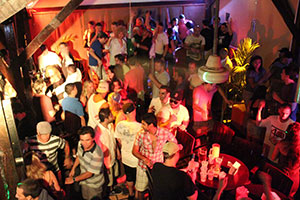 Who says only kids can have birthday parties? If you have a birthday coming up, throw a celebration you won't soon forget in the tropical country of Costa Rica. From its stunning scenic views to its wild nightlife scene, Costa Rica has quickly become one of the most popular tourist destinations in the world. The country is in the tropics, meaning the temperature doesn't vary much year-round. This means you can visit anytime you'd like and experience the bountiful environment, amenities, and adventures to the fullest. So you don't waste any time, we offer several birthday party packages as well as other convenient services.
Our first adult birthday party package is our pool party celebration package. With this package your party will receive a delicious birthday cake to share. Start off the night by passing out slices before heading to your next surprise. Your own private pool party is the perfect way to celebrate your birthday. Of course, no party would be complete without a few scantily-dressed girls in swimsuits. We'll invite some of the hottest women in Costa Rica to join you at your private pool party. These beautiful girls are friendly, approachable, and a blast to hang out with.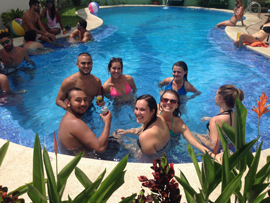 Another birthday party package option includes our nightlife-themed package. Start with a lavish dinner at one of the best restaurants in the country. There you'll find an extensive menu that suits your taste buds to ensure that you leave feeling full and completely satisfied. Next up is the birthday cake. This package includes a birthday cake for you and your friends to share while celebrating. Finally it's time to party. Costa Rica has an active nightlife scene and there's plenty of ways to celebrate your birthday here. Whether you prefer to hop from bar to bar or spend the evening enjoying bottle service in one of the area's most luxurious night clubs, you won't be disappointed.
While planning your birthday party in Costa Rica, consider all aspects of your trip. You'll of course need transportation, but not any old vehicle will do. Skip the inconvenience of a taxi cab and the time and effort it takes to rent a car. Instead, book your transportation with us. We'll handle every component of your transportation needs and have the fleet to accommodate your party, no matter how big. From completely stocked party buses to luxury limousines, we've got you covered.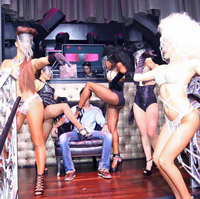 If you enjoy the outdoors, why not add a fishing trip to your birthday plans. Our Costa Rica fishing charters allow you to get on the water quickly so that you can a day of fishing and lounging in the sun. Your skill level doesn't matter as long as you're enjoying yourself. Fishing in Costa Rica is available all year long and it's not uncommon to catch upwards of 20 or more fish in a single day. While there are many selections of fish, you'll likely find sailfish, dorados, and blue marlins during your fishing expedition.
Another must-experience activity for your birthday party is a Costa Rica tour. There's many to choose from to meet the interests of all party-goers. Travel fast on an ATV through a Costa Rican rainforest or go white water rafting with a group of your buddies down the Naranjo, Savegre, or Pacuare. Or perhaps you'd like to try zip lining alongside birds and monkeys in the rainforest. If you just want to get a little tipsy, our private party boat, otherwise known as the booze cruise, is ready available for a day of fun. Enjoy a private DJ, authentic Costa Rican lunch, open bar, and plenty of fresh air and sunshine.