Panama Bachelor Party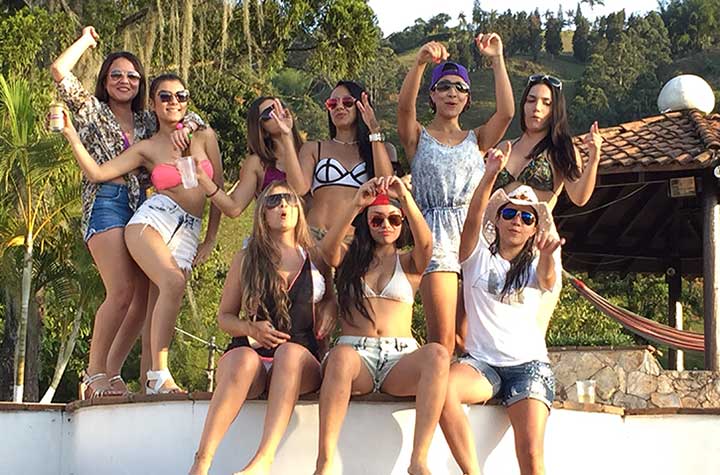 If planning a bachelor party is on your agenda any time soon, you've probably given it some thought. Maybe you've even done some homework. And what you've likely found is that your options are pretty limited. You can do the bar thing, you can do a pub crawl, you can all get together and do something manly like paintball or jumping out of planes, or, of course, you can go to Vegas.
But really, if you've done one bachelor party, you've done them all, and as fancy as the strip clubs are in Vegas, they aren't that different from any other clubs. Shinier, maybe, but really, at the end of the day, you're doing what other guys in your position have done over and over again already.
You hear about destination weddings all the time. Well forget that, and book yourself a destination bachelor party instead. Don't stay home, go somewhere exotic. Go somewhere where you can do something adventurous like tubing or zip-lining during the day, and then spend the night exploring a new city, filled with gorgeous women and exciting night clubs.
A myth? A legend? Nope. Panama. A short flight south to Panama City, and you can turn what could have been a tepid bachelor party into a once-in-a-lifetime weekend. And really, the bride is gonna get her once-in-a-lifetime thing soon, so why shouldn't the groom and his buddies get the same thing?
Need Help Organizing?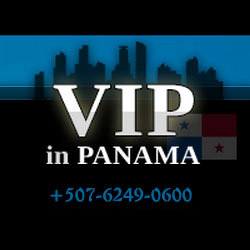 Panama VIP It's all on the menu. It's all available in Panama. And if you can, then why the hell wouldn't you? To plan an unforgettable day in Panama just book one of VIP yacht charter of vipinpanama.com, please mention our website to get additional 5% discount.
The best part is, you don't have to book any of this yourself. VIP in Panama has an assortment of packages available to turn your trip into the best bachelor party your or anyone you know has ever heard of.
First things first, one phone call can set you up with a place to stay, a contact in country, and all the plans you want. Limo transport during your stay? Done. A hotel suite in the city or a private beach villa? Sorted. Reservations at restaurants, night clubs, strip clubs, relaxing beaches, adventure sports activities? No problem. Travel packages save you money and hassle and time, and when you book one particularly for a bachelor party, you can rest assured that you're going to get the best the country has to offer.
Hot Girls in Panama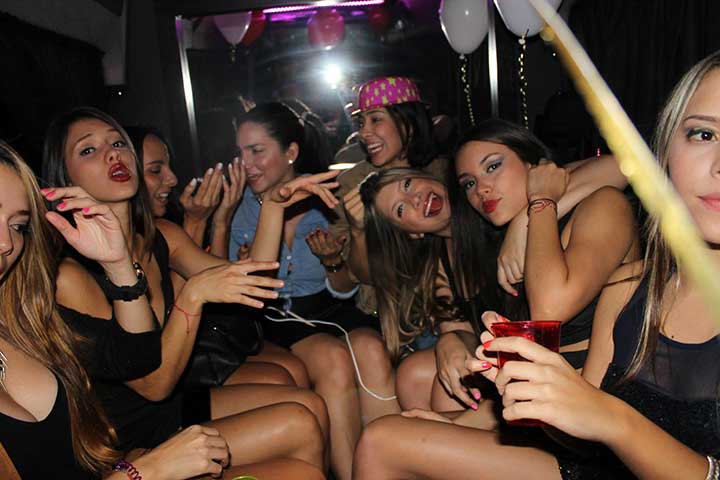 The women of Panama are generally outgoing, easygoing, and gorgeous. If you're friendly and it's clear you're out for a good time, you can easily find yourself with some fun, hot Latinas tagging along on your adventures. And what could be better than that?
Well, actually, things can get a lot better. Package deals at night clubs to insure you get in fast and easy, you get all you want to drink, and transport to wherever you're heading next. And eventually where you're heading will be a "girls club" or local strip club. Unlike such clubs north of the border, the clubs in Panama tend to focus on women in their natural state, which means a minimum of surgery, tattoos, etc. Different clubs offer different treatment and different levels of intimacy and display, but with your VIP limo and immediate entry, there's nothing to stop you from checking out more than one of them.
If want a show, but you don't want to hit the streets, you can always book a private show instead: visit escortsofpanama.com for reservations. You and your pals can be entertained by a stunning Panamanian entertainer in the privacy of your suite or room, where you can experience the ultimate in teasing and tantalizing.
Pool Parties?
Imagine having a private mansion with an awesome pool, filled with georgous girls, lots of alcohol, DJ and you are the owner of the pool party along with your friends. Let Panama VIP handle the organizing the pool party for you.
Limo service
No Panama stag do is complete without a luxury SUV limo, hoping from clubs, transporting from/to airport, getting around the city with your group, and securing the safety.. Pick a limo and negotiate a deal for the duration of your stay and have your driver wait for you and ready for the service.